Hotel Info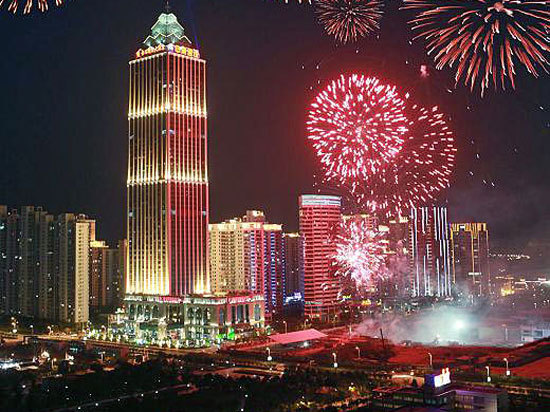 Nantong Jinshi International Hotel
is located in the core area of Nantong New City, at the intersection of Chongchuan Road and Yuanyuan Road. It is a luxurious large-scale hotel that integrates catering, guest rooms, health, entertainment, high-end clubs, and hotel apartments.
Nantong Jinshi International Hotel
has a total area of 140,000 square meters. It is designed by the Shanghai Design and Research Institute. The American HBA Hotel United Design Co., Ltd. is responsible for the interior decoration. The hotel specially invites Qingdao Seaview Garden Hotel Management Company, which enjoys a good reputation in the hotel industry, to manage and create a 'family-friendly' service brand. It creates three service realms that satisfy customers, surprise them, and move them, and make customers feel like Family feelings.